Moodix News
Welcome to Moodix News – your trusty guide to stock markets. As traders, observers and analysts of markets, we know how hard and time-consuming it can be to navigate the plethora of information. That's why we created Moodix News – to provide you with fast, accurate and detailed information on the each and every individual news that has unquestionable impact on financial markets.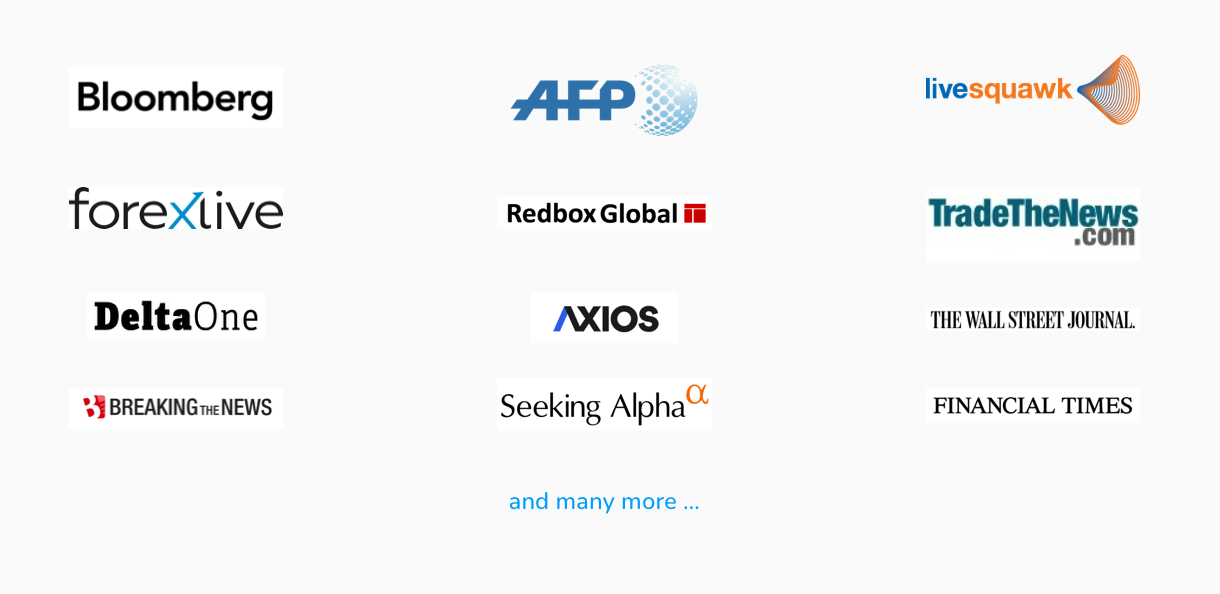 Stock market news sorted and cathegorized
Imagine having access to all the news agencies and financial portals such as Reuters, Bloomberg, Wall Street Journal and many more in one place. That's exactly what Moodix News offers. Every day we save your time by sorting out an average of 5,000 news (headlines) for you, so you only read what's really important for stock markets.
Identify market relevant news
Moodix News gives you an easy overview of what is going on with market sentiment. Moodix sorts out thousands of news daily and identifies those with a direct impact on markets – market moving/price changing news, news that make market move and create so called GAPs. This feature gives you an overview of news that impact markets, so you can easily adjust your trading strategies.
Know intraday/week/long-term market sentiment
Moodix has been measuring market sentiment each and every trading day for more than 4 years. These measurements produce a reliable sentiment index that allows you to understand the state of the financial markets within the blink of an eye.
Understand the meaning of news
Some of the financial market topics can be complex and sometimes it may not be that easy to understand the meaning of market moving news just from headlines. Moodix News and it's AI and expert embedded explanations of allows you to understand of what really going on behind complex headlines and market topics that are hard to get into.
Get a newsletter every week
You will receive the newsletter before the opening of the US markets – every week on Sunday. This newsletter will provide you with a recap of the previous week as well as information on key events of the upcoming week. We will provide you with current market sentiment and most important information on economic events, company results, macroeconomic trends and other factors affecting the markets.